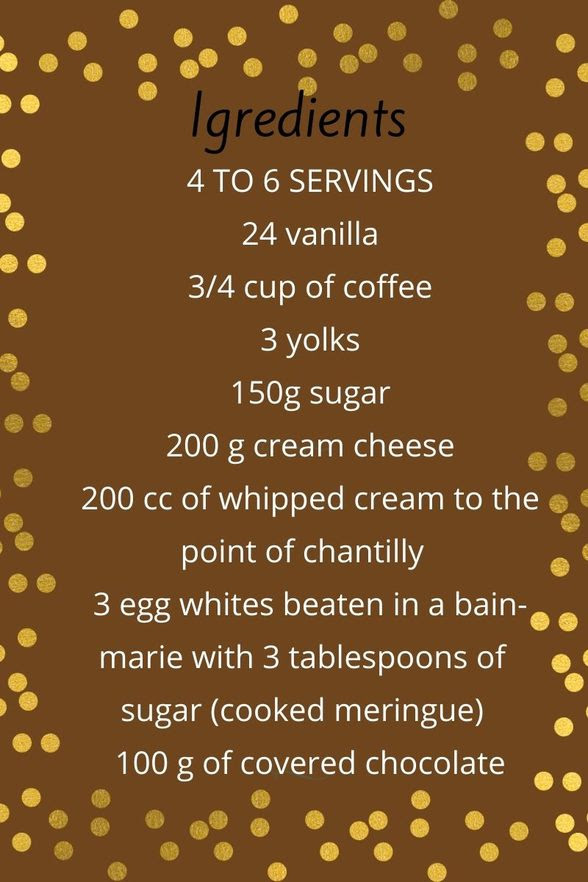 Beat the yolks in a double boiler with the sugar and when they are well foamy. Add the cream cheese and whipped cream and finally the meringue. Mix carefully and allow to cool.
Lightly dip the vanillas in the coffee. Place 4 vanillas on a plate. Cover with a part of the prepared cream. Add a second layer of 4 vanillas and more cream and repeat finishing with cream. Make 2 the same.
Reserve in the fridge until serving moment. Sprinkle with chocolate rolls and grated chocolate.